Most of the options for editing your profile in the user control panel are chat clients that are simply not used anymore?
Windows Live Messenger / MSN Messenger has been discontinued and should be replaced with a Skype option Like here:
Here is a link to the mod:
https://www.phpbb.com/customise/db/mod/skype_mod_2/
.
I've seen some screenshots of other social networks such as Facebook and Twitter being implemented as well.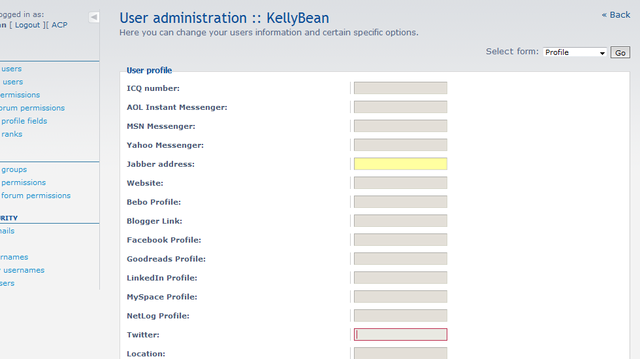 Just wondering what other peoples' views were on this and would they actually use any of them? Thanks.